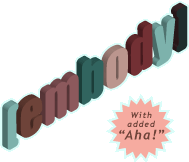 Please bookmark this post at Facebook or Twitter:
Embody is a fresh thinking, design creating, project managing, life coaching, spiritual directing, experientially educating, boundary breaking, experiment taking, socially enterprising, problem defining exactly what we're about – except to say that helping you live life to the full and find the occasional "Aha!" moment is also a good way of describing it. We like to find new ways to help you do that.
Please get in contact if you would like to explore working with embody to help you:
Project manage a creative project.
Write a course exploring growth.
Or the leader as coach.
Or happiness (chosen specialised subject 1).
Or creativity (chosen specialised subject 2).
Run an Action Learning Set with you.
Design a design.
Write about new forms of spiritual direction.
Write about life coaching.
Develop Happiness For Life with you.
No two projects are the same so we don't need to have done it already for you to suggest something to us – but the core expertise is creativity and innovation, experiential coaching and education – and – including the soul (transcendent, spirituality, sacred etc) in that. A good example are the moodify cards available to download in the resource section. They're creative and feature exciting design, they're about facilitating change and they touch, in places, on the soul; they recognise that you are body, mind, heart and spirit and that growth in the experience called being a human involves all these levels.
A bit from Bruce.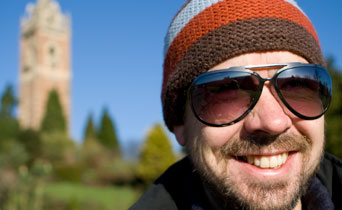 Embody began in the early 1990's after my stint as a circus performer, which came after being a youth worker and theatre company director, which came after studying graphic design at college. After being a designer, when embody first began, I taught at the crossover of design and performance on the graphics and time based media degrees at UWE for four years. Since then embody has steadily grown from a service provider to being more recognised as a place for creative and experiential approaches to communication and spirituality.
It may seem like an eclectic CV but the three ingredients of creativity, coaching (in one form or another) and spiritual entrepreneurship keep reoccurring in differing degrees. It occurred to me recently, though, that I'm more of an inventor than an entrepreneur which is why embody is in the process of growing a team of people with the skills to develop the ideas into something more tangible.
At the moment embody is Bruce Stanley (full time split between coaching and project development) and four others who are part time.
Please bookmark this post at Facebook or Twitter: