How can you meditate or pray for 20 minutes and not fall asleep? How can you sit comfortably with your back straight to let that meridian chakra energy flow? Read on and make yourself a kneeling stool or seiza bench.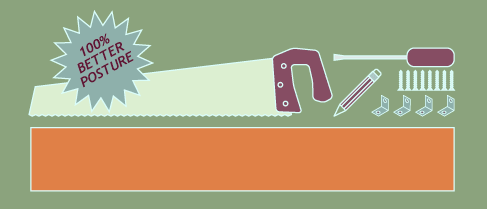 You will need a piece of wood, roughly 82 cm x 12 cm x 1.2 cm. I found an old shelf in my garage that I used but anything roughly the right size will do. You will also need a saw, screwdriver, pencil and some sort of hinge or bracket to attach the legs to the seat (that is if you're not up to dovetail joints).

Measure your wood and mark it with a pencil so that you get a seat and two sloping legs that will be just high enough to get your legs under in a kneeling position. I used these measurements for my bench.

Next, using the saw, cut your wood along the pencil lines. At this point you might want to find some sandpaper to smooth off the edges; splinters when attempting meditation can be distracting. Then fix the legs to the seat using the fixed brackets. Alternatively you can use hinges on the inside surface to allow the bench to fold flat.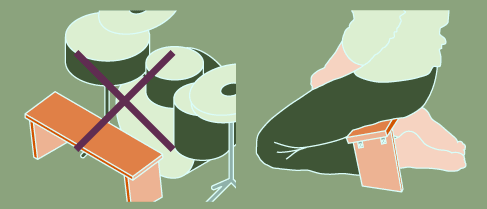 Lastly find a place where you can use your stool every day. Ideally this should be away from any disturbance or loud noises. Also choose a place that you keep to every day as you will begin to generate a thin place. Sit on your stool with your back erect and your right hand, palm upwards resting in your left hand and your thumbs gently touching.

Your comments: