MOODIFY is a portmanteau combining the word mood with modify. These are fun mini life coaching exercises available as PDF postcards that you can download, print off and either complete yourself or send to someone else. More free life coaching, that can't be bad and there are loads more to come.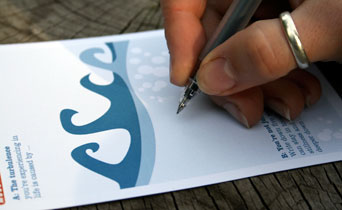 Click the link above to download your copy of Moodify 001.
Quite often we are at the mercy of our moods and these exercises are intended to help you shift your mood towards more empowering and positive moods and emotions – away from self limiting or depressed moods. They might just put a smile on your face or they might help you focus on a key life coaching step.
Whichever – please enjoy and leave a comment below. Oh, and if you're a publisher looking for the next groovy idea in self-help perhaps you'd be interested in exploring publishing the whole series, after all hasn't doodling taking France by storm recently?
Your comments: