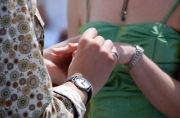 Legend has it amongst slightly dubious positive psychology…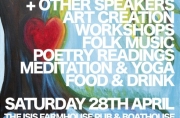 I'm really looking forward to this first opportunity of…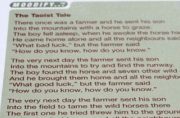 Is bad news always bad news? Here is a moodify card with…
Long story short, we're working on a business called Fine Pluck – home-grown, hand-picked, artfully-blended herbal and wild teas. All ingredients from our Cambrian mountain farm, or within the UK. It is a fantastic thing to be doing, ticks all the boxes: local food, low carbon footprint, healthy, increases well-being and tastes good. See more at Fine Pluck Anyway, we made a poster:
Wonderfully tasty teas can be harvested for free somewhere near you. Fill your cupboard with ingredients that you can blend and use throughout the year. What you will find below is a shortlist representing some you'll find easily in the wild, some you'll find in many gardens and one or two you'll have to hunt for. This is an A2 poster with 42 plants described with advice about foraging included.
Available from Fine Pluck
Click any of these images for an enlargement.
Your comments: